This resource, provided by Dynamic Earth, allows learners to explores the lives and works of LGBTQ+ scientists from the past and present. It will introduce some LGBTQ+ identities and the idea that anyone can be a scientist.
Angela Clayton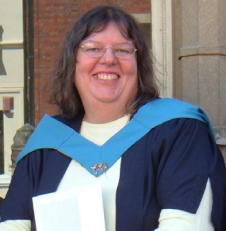 Angela Clayton, was an internationally renowned physicist who specialised in the field of preventing accidents in nuclear reactors, known as 'nuclear criticality safety'.
Read about her achievements and take part in the 'The Fission Game' inspired by Angela's work in nuclear safety.
Download the resources below –
Click here to visit Learning Pathways for more LGBTQ+ scientist profiles.
---
This resource is provided courtesy of Dynamic Earth.