Hydraulic fracturing, or fracking has been talked about a lot recently, with both for and against this type of extraction technique being used in the UK. But what is it? How does it work and how do you feel about it?
To see whether finding out more about fracking changes how you feel about it, answer the poll below before reading the article. Then, answer the poll again once you've read all the facts about what hydraulic fracturing is, and the arguments for and against it.
WHAT IS FRACKING?
Hydraulic fracturing, commonly called fracking, is a technique used for extracting gas from deep underground. Find out more about how it works below.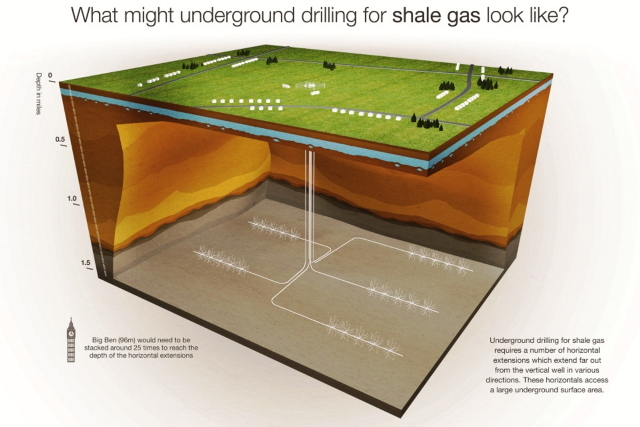 The drilling process, which is the same for any oil and gas extraction, starts with a borehole that is sealed with three layers of steel and cement that is drilled down through layers of rock and groundwater.
When the drill reaches gas-rich shale rock, it turns and drills horizontally.
Then the fracking process starts. By law, fracking can only be carried out at least as far as 1,000m from the surface; that's nearly 10 Big Bens!
Tiny holes are created at the end of the steel pipe to allow the gas to flow into.
Large quantities of fluid are pumped down a borehole at high pressure. The fluid contains water and sand (99.5%) and chemical additives (0.5%).
This causes tiny fractures to open in the shale rock.
The sand holds open the cracks, allowing the gas to escape and rise through the borehole.
The

natural gas

is then separated from the recovered fluid.
WHY IS IT CONTROVERSIAL?
Fracking is a controversial technique. Below are statements for both sides of the argument, so you can form your own opinion based on facts.
AGAINST
ENVIRONMENT
The extensive use of hydraulic fracturing in the US has prompted environmental concerns. The first is the amount of water needed for the drill site. However, the Department for Energy and Climate Change (DECC) has estimated that in ten years of operation, a drill site would use the same amount of water needed to water a golf course for one month.
The second is the concern that potentially dangerous chemicals may escape and contaminate groundwater. However, in the UK the Environment Agency approves the chemicals being used; hazardous or dangerous chemicals are not allowed. The industry suggests pollution incidents are the results of bad practice, rather than an inherently risky technique and that the risk can be minimized by sticking to very high health and safety standards.
EARTHQUAKES
There are also concerns that the hydraulic fracturing process can cause small earthquakes. Two small earthquakes of 1.5 and 2.2 magnitudes hit the Blackpool area in 2011 following hydraulic fracturing. We probably wouldn't notice these earthquakes happening; it's less than the vibration you would feel if a truck passed by you. But sensitive machinery can pick it even smaller vibrations, and this is another way drilling is overseen to make sure it is safe. Any earthquake registering above 0.5 magnitude will stop all drilling.
RENEWABLES
Finally, there is the argument that hydraulic fracturing is distracting energy firms and governments from investing in renewable, green sources of energy, and encouraging continued reliance on fossil fuels. In America, it seems like this may not be the case though, with renewable energy growing at nearly the same rate as gas, meaning it was not getting left behind as hydraulic fracturing became more widespread. For each of these concerns, there are companies in the UK whose job it is to make sure that rules and laws are being followed, such as the Environment Agency approving chemicals being used.
FOR
GAS IS CLEANEST FOSSIL FUEL
Shale gas is the same as 'normal' natural gas: methane. It is the cleanest of all the fossil fuels and emits half the amount of carbon that coal does when burned. The amount of carbon emitted is even less when combined with carbon capture and storage techniques which are being developed at fossil fuel power stations.
SECURE SUPPLY
Hydraulic fracturing has the potential to give us access to difficult-to-reach resources of shale gas, which could contribute significantly to the UK's future energy needs. Gas is currently used for heating in 84% of homes in the UK, so having a secure supply of our own would be a good thing, rather than depending on importing gas from other countries. Right now we import half of our gas from abroad. Sourcing our own gas from the UK also cuts down on the amount of methane released during production, transport, storage and distribution.
IMPROVING ECONOMY
Just like any energy industry, an increase in sites where hydraulic fracturing is happening will in turn create more jobs and help the UK economy. Communities where hydraulic fracturing occurs can also benefit from industry schemes, receiving money if a well is drilled, and more money if shale gas is discovered.
ESTABLISHED INDUSTRY
It can also be said that oil and gas has been safely carried out in the UK for a long time, with 2,000 wells already drilled onshore.
WHERE IN THE UK IS FRACKING TAKING PLACE?
Shale gas resources have been identified across large areas of the UK, especially in the north of England.
However, at the moment no hydraulic fracturing is happening in the UK and before any can take place, companies must apply for a licence from the Oil and Gas Authority plus a number of further permissions, including consent from the landowner, planning permission from local authorities and a permit from the environmental regulator.
---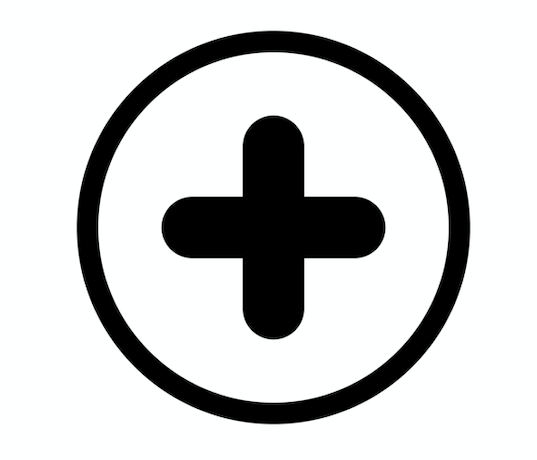 Discover more